Request A Free Solar Quote
About Green Planet Solar Systems®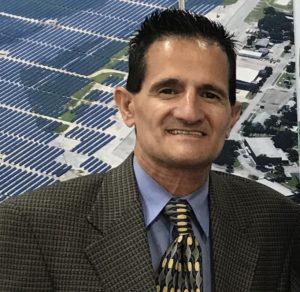 Green Planet Solar Systems® established in 2007, is certified solar installer , systems integrator, and small business government contractor engaged in designing and supplying turnkey solar pv (solar electric), solar thermal (solar hot water for solar domestic hot water and solar pool heating), solar lighting, solar carports, batteries, and related equipment and supplies. Our customers included government, commercial and residential. We are the "can do contractor" that can tailor a system to your specific needs. As an experienced government contractor we know how to comply with FAR and DFAR regulations and the "Buy American Act". As a member of ASES (American Solar Energy Society) and SEIA (Solar Energy Industries) the Green Planet team is educated about best practices, cutting edge products, and future of solar. This knowledge allows Green Planet Solar Systems® to offer the best solar and energy efficiency solutions to fit customer needs.
Why choose Solar energy?
Because most residences , businesses, and governments are tired of being hostage to increasing prices from the local utility company and want a environmentally green alternative!
Solar energy is now more affordable, reliable, and cost effective in history and continues to improve as technology advances take hold in the industry.
Services offered at Green Planet Solar Systems