Request A Free Solar Quote
Solar Domestic Hot Water Heaters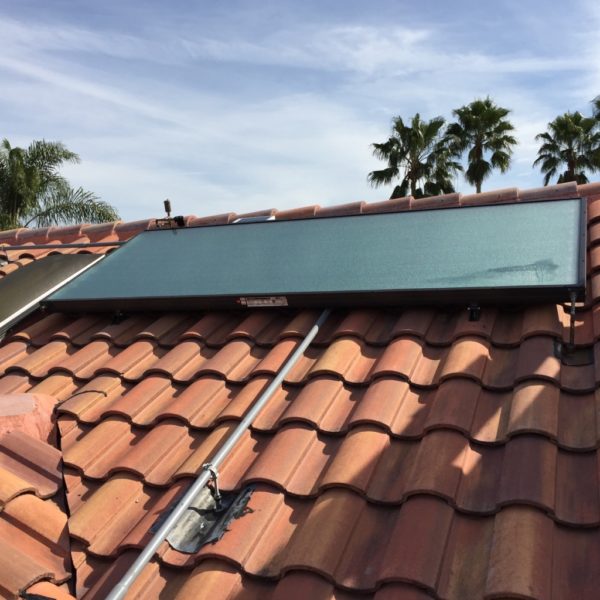 Spring Sale! 
30% Federal Tax Credit!
$500 OFF solar domestic hot water heaters  (Solar DHW) until May 31st, 2017
Solar panels for domestic hot water (Solar DHW)

(Solar DHW is the hot water you use in the house or business to take showers, wash dishes, laundry, etc.)
Why Solar Panels to heat hot water makes sense…

1) An electric hot water heater is normally the second biggest consumer of electricity and therefore the second largest cost on your electric bill.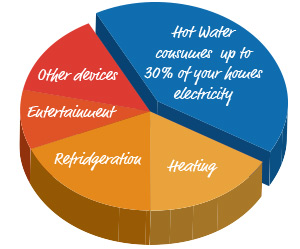 2) Solar panels for hot water are about 80% efficient with the tropical Florida climate it is very easy to transfer the sun's heat to hot water.
3) Solar Hot Water systems qualify for a 30% Federal Tax Credit through 2017.
4) With no out of pocket expenses and No Money Down Solar Financing your monthly Payment will be less than you are already paying for electric hot water.. Spend less than what you are paying now!
5) Solar hot water heater pays for itself in about 4-6 years then totally free hot water!
6) Increase home value…. Studies have shown that buyers desire homes with solar and therefore have higher resale than an equal home without solar.

There are many types of solar DHW ( Solar Domestic Hot Water) systems but to keep it simple, in the Tampa Bay area this  usually a flat plate panel that has most performance and therefore most common. (See below)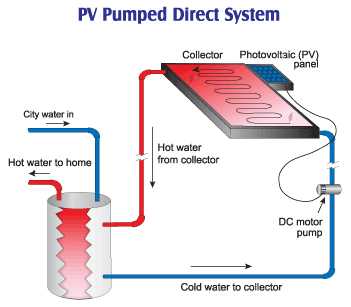 How it works….. This solar panel has glass face inside is copper tubing with copper fins that are black (because black attracts and absorbs heat) to collect the heat…. The water runs from water tank to solar collector , through the tubes and down to tank again.. this keeps repeating until the temperature set on differential controller is reached… normally this is set at 120 degrees but you can set it for whatever temperature you prefer.
Call Green Planet Solar to learn more about saving money using a Solar DHW system!