Request A Free Solar Quote
Solar Powered Attic Fans in Largo, FL
Year end Sale! 26% Tax Credit+ $200 off, 0% Sales Tax

(Exp. November 30th, 2020)
Hot Attic?
Is your attic Hot like hell? Stuffy and unbearable? Does heat seem to get trapped in your attic and stay there, making the surrounding areas of your home uncomfortable? Believe it or not, there's a cost-effective way to cool your attic. With a solar attic fan, you'll get the benefit of a more comfortable living space while saving money on your long-term utility expenses.
How Solar Attic Fans Work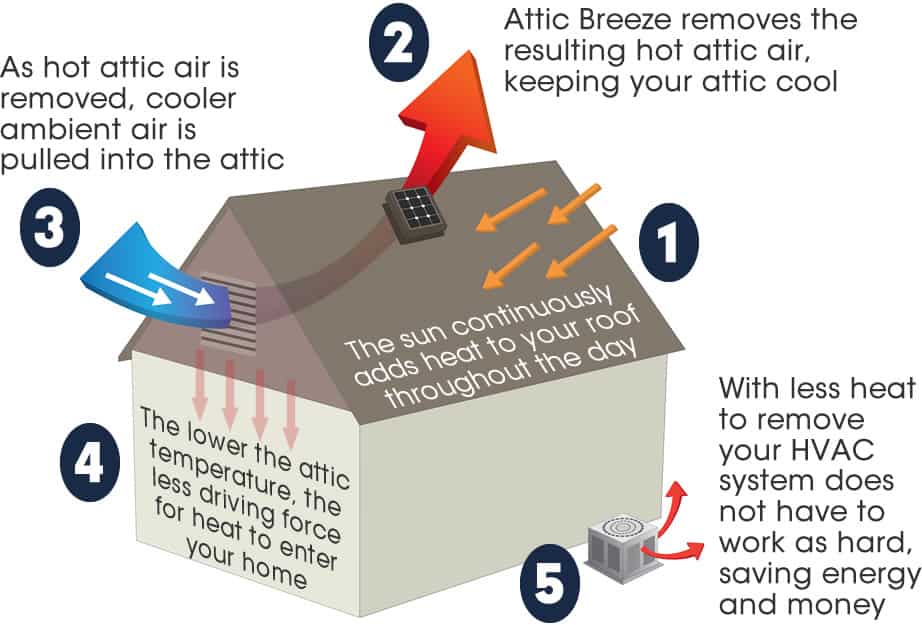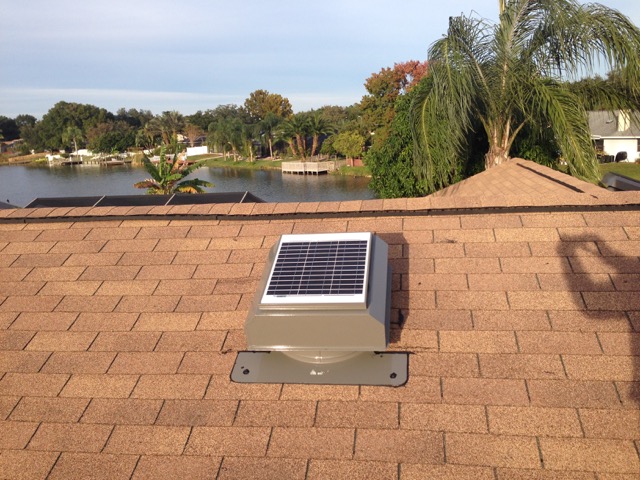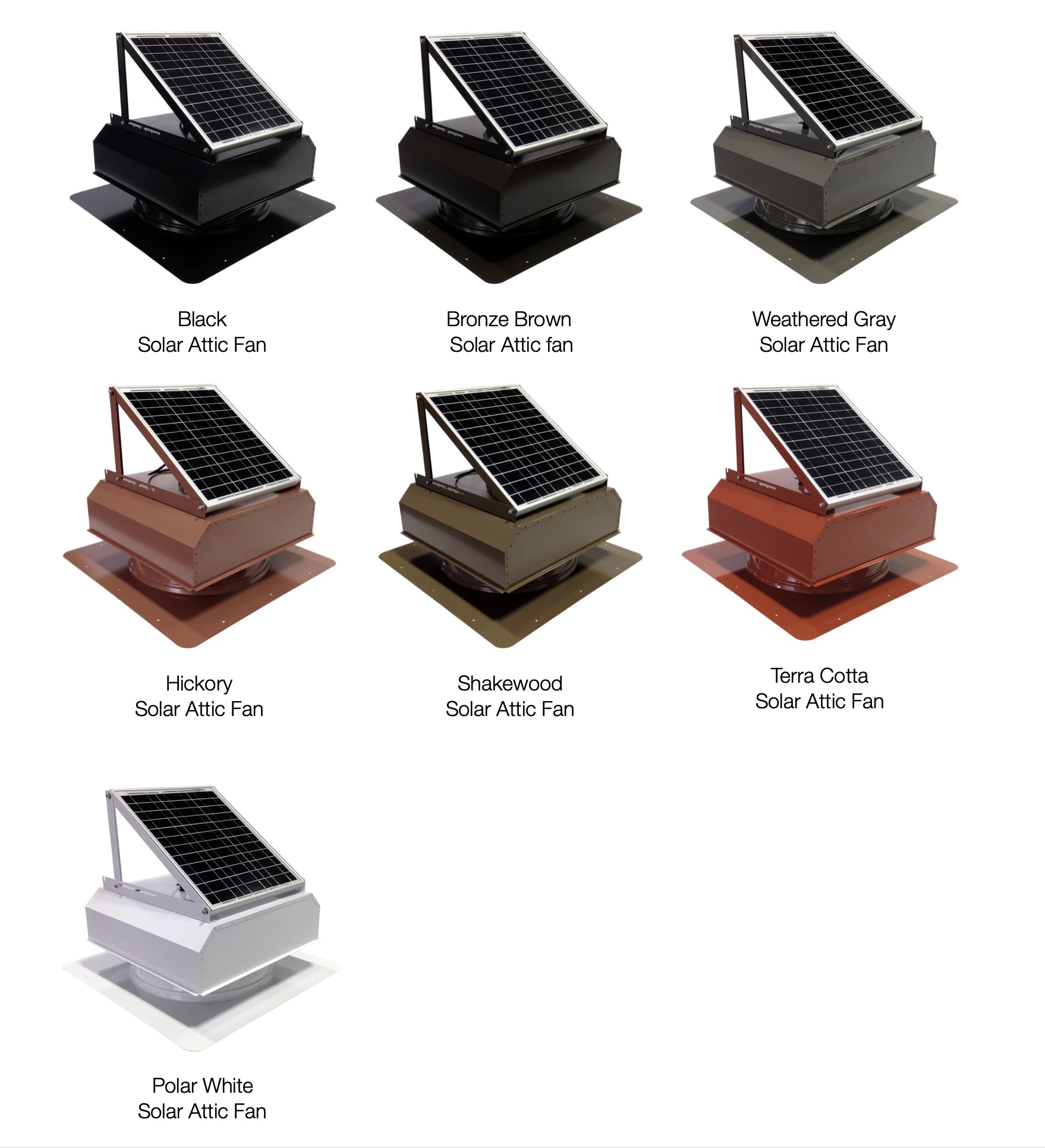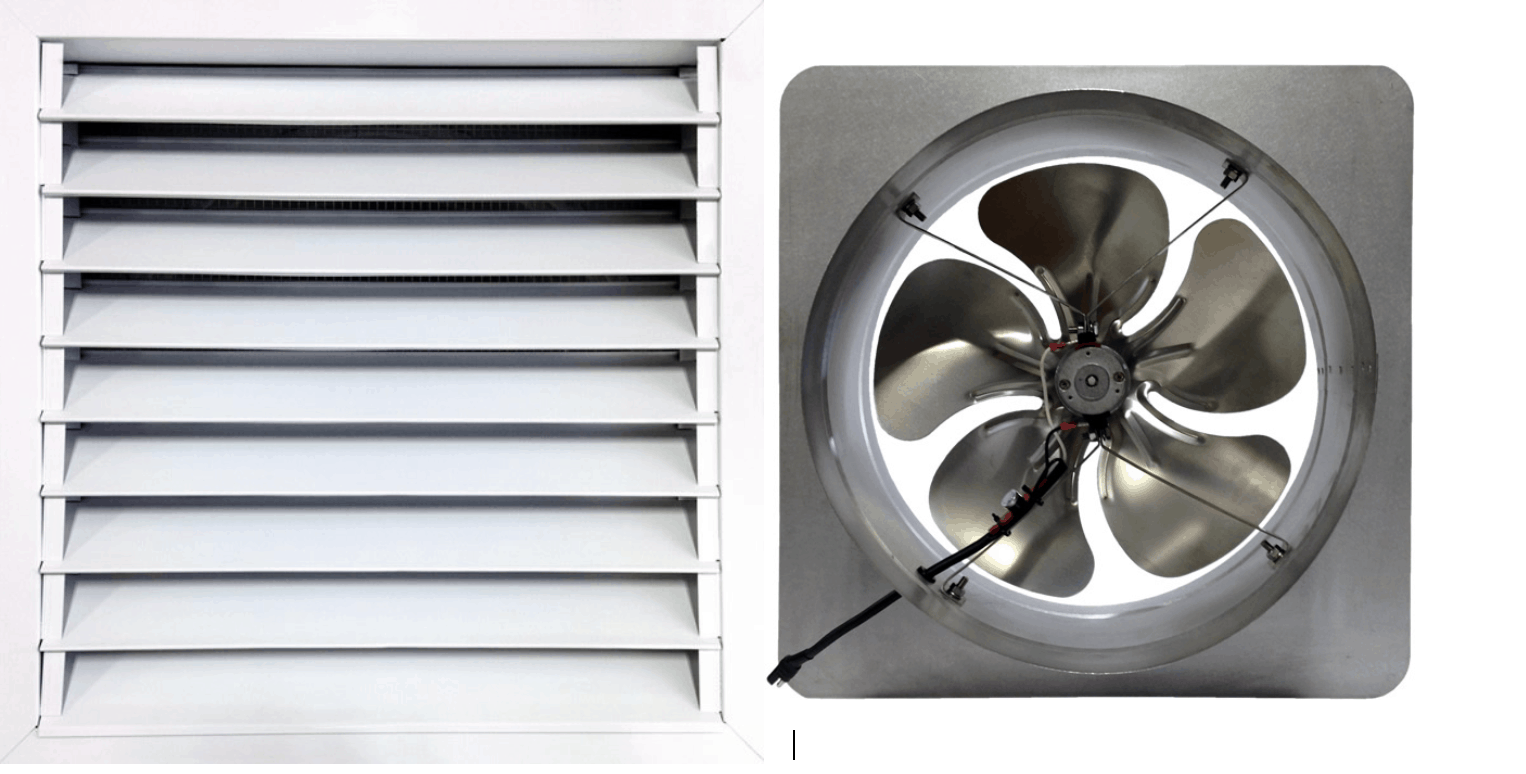 A Solid Investment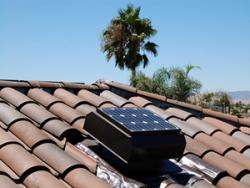 Have you ever been in your attic in the summer? If so, then you know what hell feels like! Often it maybe 90 degrees outside but 130- degrees in your attic! The combination of sun shining on your roof and as you cool your home the heat rises to attic. Often your ac handeler and ac duct work is in the hot attic making your air conditioner work harder and costing you more money! However, with a solar attic fan, that hot air is actively moved out of your attic and cooler air is brought in through existing vents.
At Green Planet Solar Systems, we offer a variety of quality solar attic fans to suit any setup or space. We'll come to your home, evaluate its HVAC system and attic layout, and recommend a fan that will help you keep your space cool and comfortable all year long. Call us today for more information or to schedule your on-site estimate.